Our Covid Loss wall provides a safe space for you to grieve any loss you have suffered as a result of the Covid-19 pandemic. Whether you lost a loved one, a job, a relationship, or anything else, we're here to listen.
You can also create a beautiful Tribute Page for a loved one – where you can add messages, share memories with family and friends, and donate in memoriam by clicking here: covidaid.muchloved.org/CreateMemorial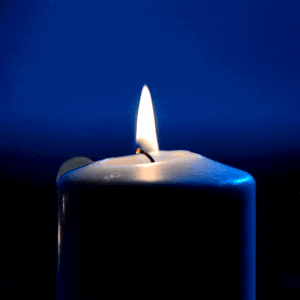 My grandad, Graham Marlow
Carmina Masoliver, Barnsley, Yorkshire, 2nd January 2021
A poem written in memory of my grandad who died from Covid after being hospitalised with pneumonia. Recorded by Muddy Feet Poetry.
flat cap
cravat
chain around his neck
comb stroke
pipe smoke
strolling through the rec
he jokes about having the cow round, with extra pints of milk for me.
When the silence asks to be filled, he comes out with a story.
Anecdotes from the workshop, tales with punchlines and word play,
he teaches Yorkshire dialect and I don't know what to say
about the suddenness of this absence of loud hand claps and finger whistles,
of picking blackberries and greater burdock thrown at each other with its sticky bristles.
He shows me the mouthpieces to his trumpet, his studio: a small cupboard where the fold-out mattress lives.
We try to hold onto these memories, as time passes through sieves.
Though he still feels like a boy, I become a woman, and we share books, go to poetry nights –
though what he sees is a world apart from his band and church life
but his eyes are open wide as his ears,
as his handkerchief soaks up my tears.
We all walk the same way, will be there
in Cawthorn, Yorkshire Sculpture Park, beside us, where
strolling through the rec
pipe smoke
comb stroke
chain around his neck
cravat
flat cap