Our Covid Loss wall provides a safe space for you to grieve any loss you have suffered as a result of the Covid-19 pandemic. Whether you lost a loved one, a job, a relationship, or anything else, we're here to listen.
You can also create a beautiful Tribute Page for a loved one – where you can add messages, share memories with family and friends, and donate in memoriam by clicking here: covidaid.muchloved.org/CreateMemorial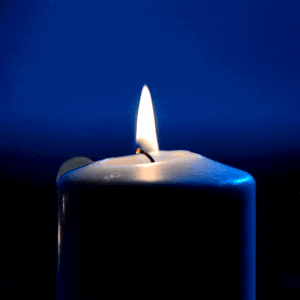 My Dad and my sense of self
Sally Anne G-Adams, St Albans, 8.2.21
My Dad died of Covid on Feb 8th, 2021, after bravely fighting for 26 days in hospital. I caught Covid from him and was in an isolation ward in the same building as Dad: I was released a week before he died.
I was too weak to visit him to say goodbye, and could barely speak due to the impact of Covid pneumonia and pleurisy, so phone conversations were brief. I don't remember much of that time, or the three months after, but my brief flashback memories of that Covid ward, of the suffering I heard, are strong and painful.
That experience, plus losing my Dad to the same disease, caused Post Traumatic Stress Disorder. I want me back. I want to feel safe again. I want to remember what 'happy' feels like. I'm determined to get there. I've just started trauma therapy & I feel more confident now that I can find peace again. I am forever changed, as we all are, by my family's experiences with Covid, and I accept that. But I look forward to feeling safe and content again.