Our Covid Loss wall provides a safe space for you to grieve any loss you have suffered as a result of the Covid-19 pandemic. Whether you lost a loved one, a job, a relationship, or anything else, we're here to listen.
You can also create a beautiful Tribute Page for a loved one – where you can add messages, share memories with family and friends, and donate in memoriam by clicking here: covidaid.muchloved.org/CreateMemorial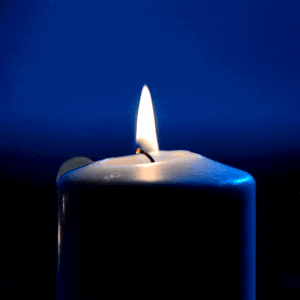 The life of our family -The light of my life
Karen - in memory of my wonderful husband, Volney, North East England, October 2021
My wonderful husband of 41 years was snatched away from me at age 66 -much too early. He had just started thinking about retirement from his work as a life celebrant and we were looking forward to spending perhaps 20-25 more years together. Quality time, now our family have all grown and flown. We are devastated beyond words and still can't fully accept that he has gone... I'm broken in pieces. So much pain and heartache.
He couldn't cope with the suffocation that came with using CPAP and then he died while in a medically induced coma after 4 weeks on a ventilator. We did not get to say good bye. I did not get to hold his hand and offer comfort while he struggled. He needed me with him for comfort. They denied us that. Horrendous... My daughter made this video with her family.